How Satterfield & Pontikes Removes Construction Data Blind Spots With BuildCentral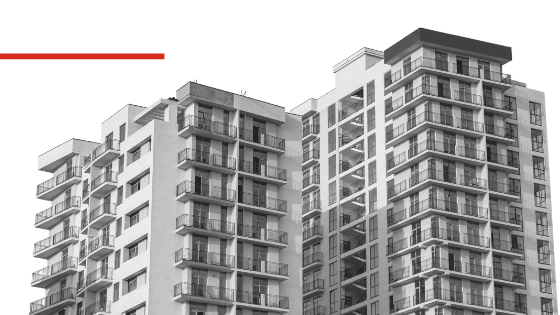 "You can't imagine the first impression you make when they see you've done your research. ConstructionWire is fantastic at helping us do that."
Dennis Thompson, VP and Business Unit Leader, Satterfield & Pontikes Construction

Client profile
Founded in 1989, Satterfield & Pontikes Construction (S&P), headquartered in Houston, Texas, prides itself on using cutting edge tools and technology to maximize its value to clients.


As an ENR Top 400 Contractor, S&P provides a full range of preconstruction, construction and consulting services to public and private clients.


S&P is proficient in a number of delivery methods, including General Contracting, Construction Manager at Risk and Design-Build.


Areas of expertise include aviation, commercial office, civic/government, healthcare, higher education, industrial, K-12 education and retail/mixed-use
Summary
Satterfield & Pontikes Construction (S&P) in Houston, Texas is a general contractor in business since 1989 and an ENR Top 400 Contractor.
S&P's core value is to "Do the right things for the right reasons."
A focus on teamwork, safety and diversity drives their decision-making process, fostering an openness to new ideas and innovation.
That dedication to new ideas and innovation gets the job done for existing clients, but they wanted to extend that philosophy to their business development efforts as well.
CHALLENGE
While S&P excels in providing predictable, accurate outcomes for its customer base, when it came to landing new projects using construction data sources, there were issues with data accuracy.

Satterfield & Pontikes needed better quality data to foster
more productive business conversations.
According to Dennis Thompson VP and Business Unit Leader at S&P,

"Sure, there were other [construction data] products on the market....but I think our pain point was that the information was light and the information was not complete."
SOLUTION
Based on his past experience with ConstructionWire, BuildCentral's flagship commercial construction database, Dennis Thompson introduced the tool to his business development team in order to fill in some of the gaps in their data.
More than just a lead generation tool
Again from Dennis Thompson,

"I think one of the great things that I want to elaborate on is, let's say that we're getting ready to go to have a meeting with an architect…

What I love about ConstructionWire is that I pull up all the projects they are currently designing in my region, so that I can go to that meeting with a complete and accurate picture of the total business opportunity.

Before we had access to ConstructionWire, we may go into a meeting and you say, 'So, we're really interested in working with your firm. What do you have on the board?'

The kind of human tendency is to say, 'Well, we're really busy, but I'm just not sure what we've got.' So now the question is, how do you change that dynamic?

We're changing it through timely and efficient research from ConstructionWire.

We can pull out printouts of projects that are of interest to us and say, 'Well, let's talk about these specifically,' and then the conversation turns to one of productivity… which then kind of changes the tenor of the meeting…

You can't imagine the impression you make when they see you've done your research. ConstructionWire is fantastic at helping us do that."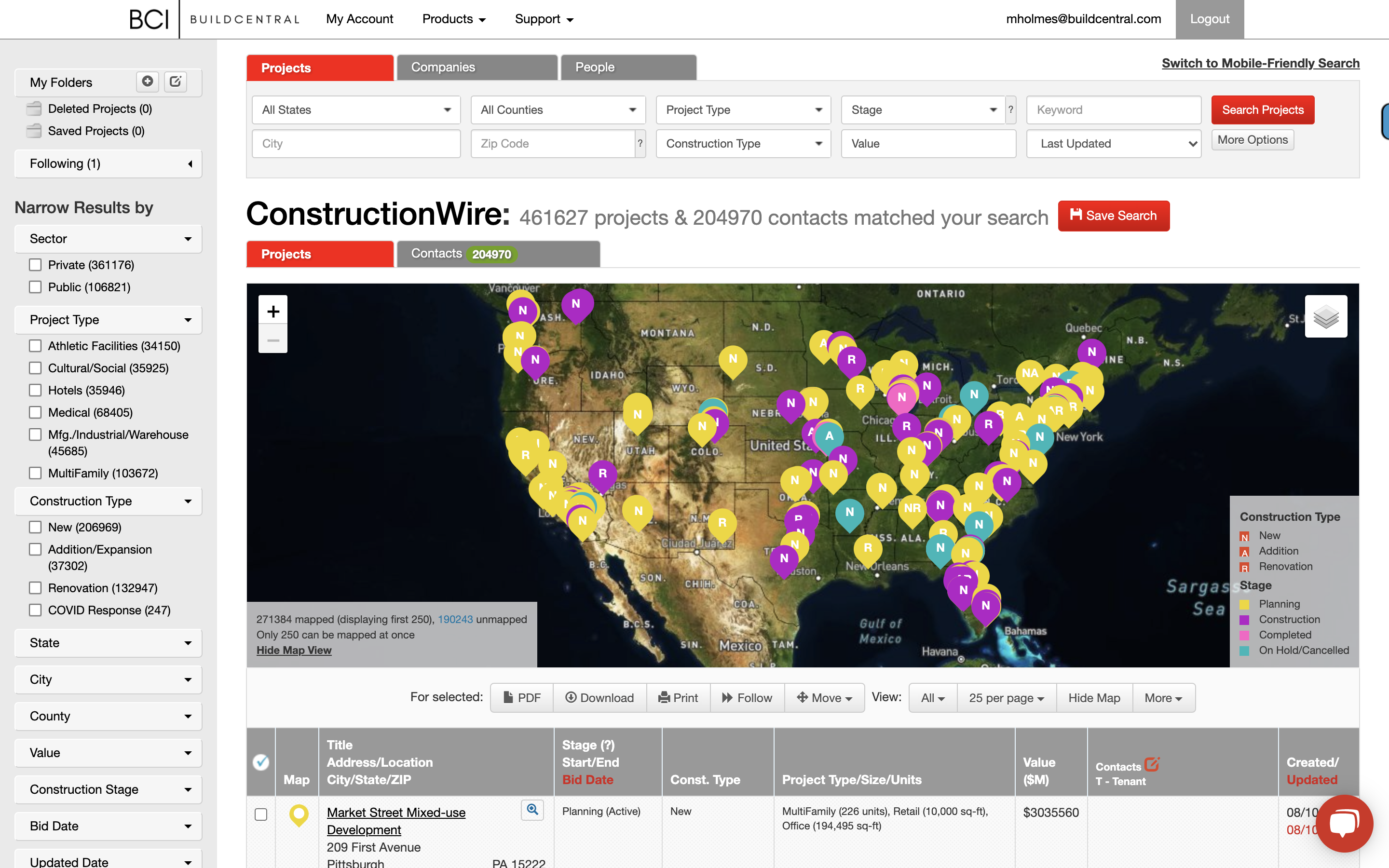 RESULTS
BuildCentral's ConstructionWire tool has led to much-improved project data which has garnered better conversations with the right prospects.

Human-verified contacts, real-time alerts on project updates and pipeline forecasts stand out as critical features.

And since introducing the tool, Dennis is seeing things pay off in other ways.

According to Dennis,
"The research and due diligence that used to take two to three weeks,can now be executed in just 2 or 3 days."

In today's environment, this head start on the competition can mean the difference between landing a job or losing it to a competitor.
Results like these are just the beginning for Satterfield & Pontikes and based on his history with the product, Dennis expects to see additional positive impact in the future.
For more about Satterfield & Pontikes Construction and their legacy of excellence, visit www.satpon.com
To learn how your firm can see similar results, grab a free trial to ConstructionWire or call
866-316-5300 to speak with a data pro.
"I see ConstructionWire as a critical element in all of
our business development plans."
Dennis Thompson, VP and Business Unit Leader, Satterfield & Pontikes Construction