How to Map Your Sales Routes Using Geospex™
Outside sales pros can now use Geospex to identify the active projects in their territory, plot the route and push it all into Google Maps for custom directions from stop to stop, all accessible via smartphone or tablet.
No more u-turns!
Here's how to do it:
Let's say you're a building materials supplier looking to build relationships with all the active jobs sites in a given area.
You want to get from location to location with driving directions, but without having to look up a new address each time.
1. Log in to your favorite BuildCentral planned construction database. In this example, we'll be using SingleFamilyData, BuildCentral's newest planned residential construction product.


2. Zoom into your territory to find projects to impact. In this case, let's say your territory is Houston, Texas.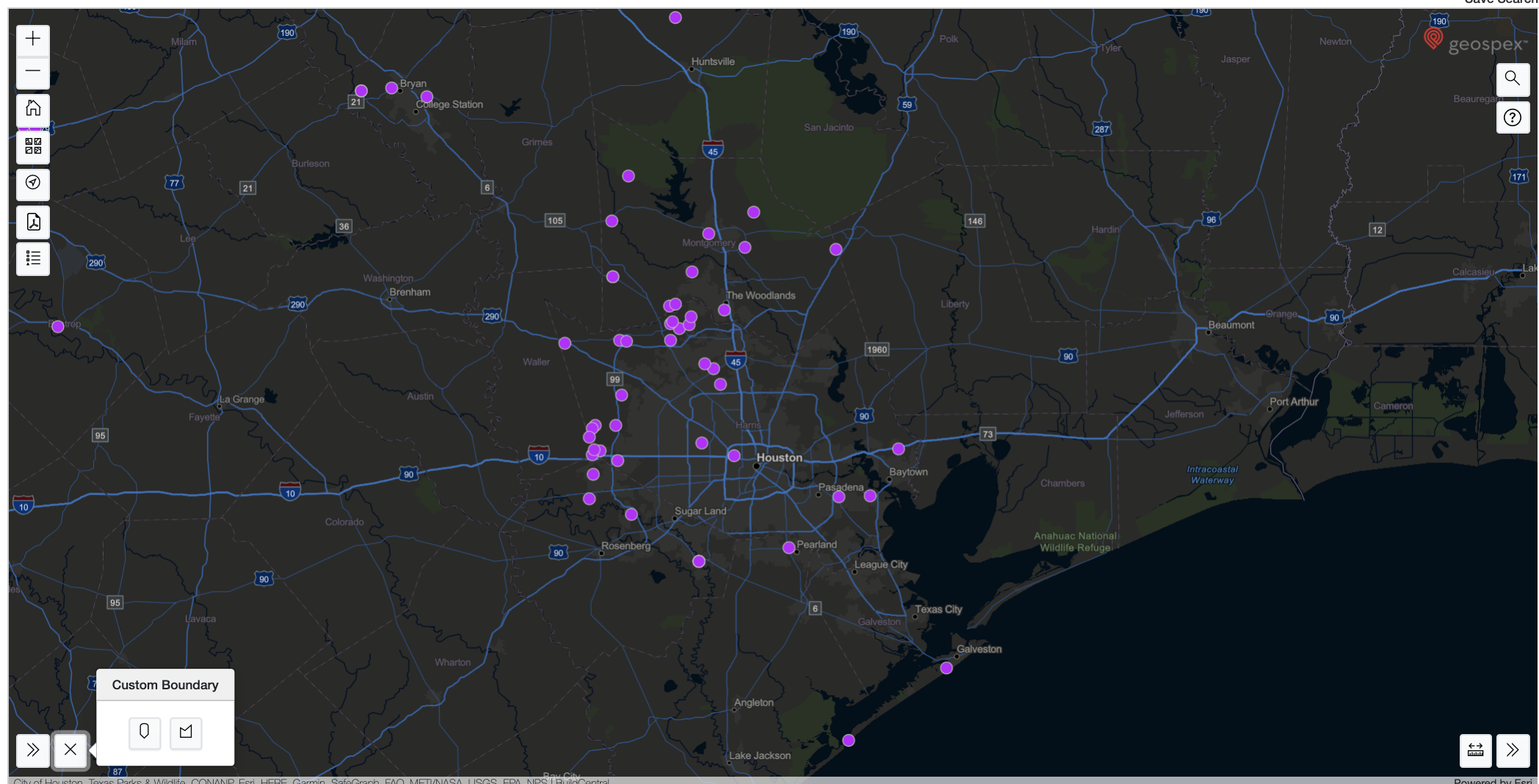 3. Draw a boundary around desired projects or select single points at a time using the arrow icon that says add to route.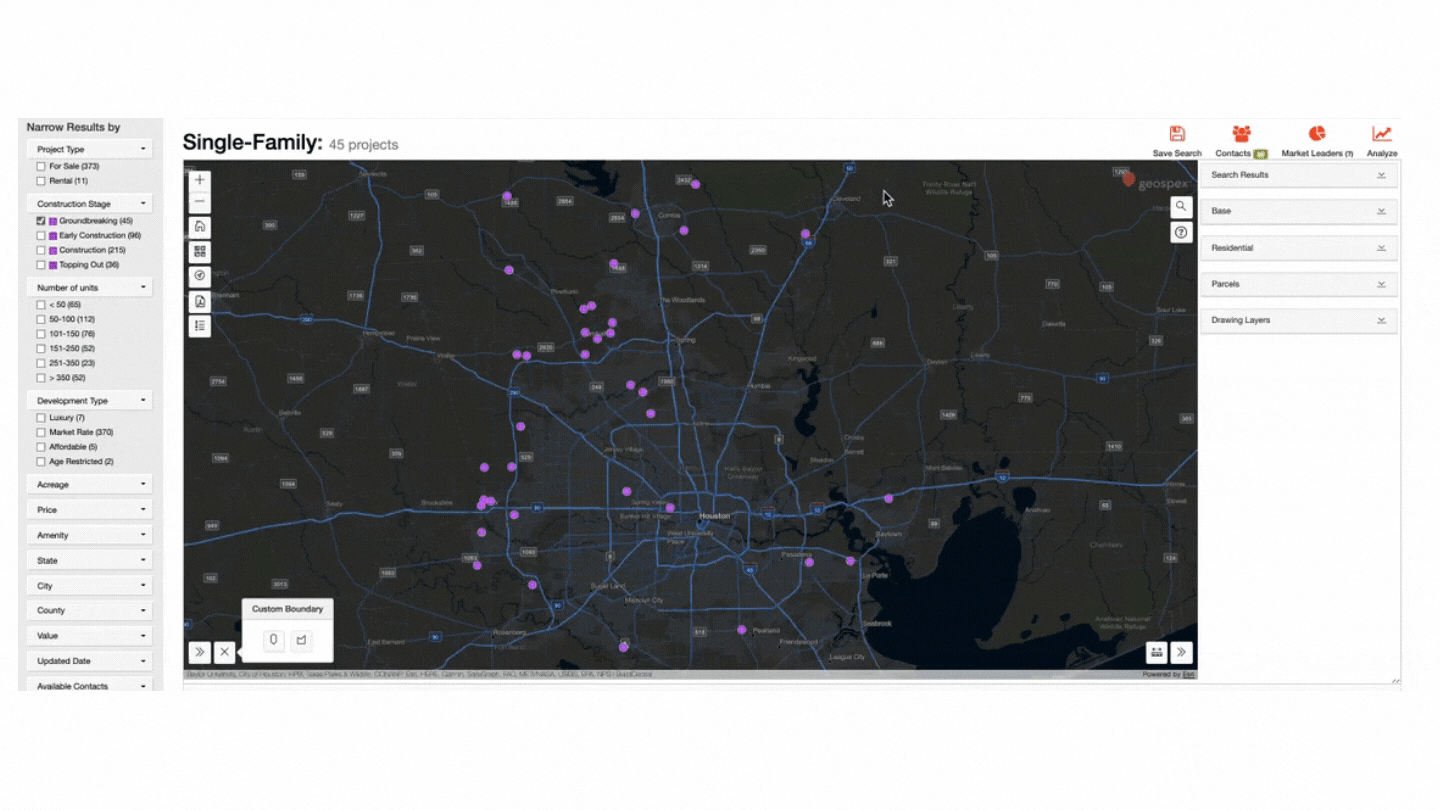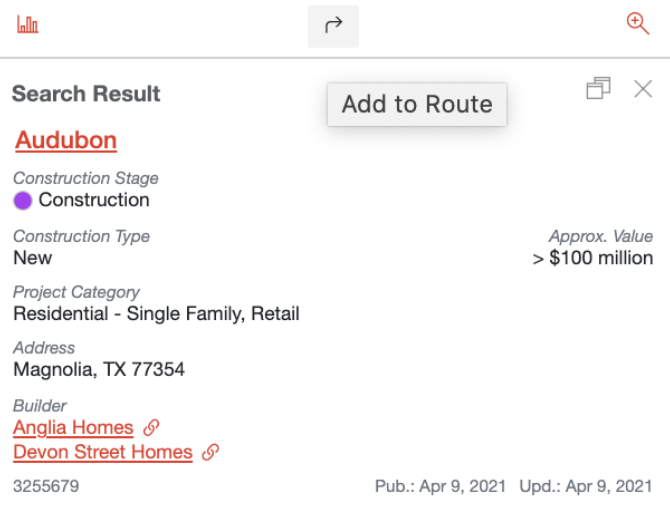 4. Once done you'll see the projects you pushed into a custom boundary summary. When you push the arrow icon that says add results to directions you'll see your projects pushed into a list of stops on your route.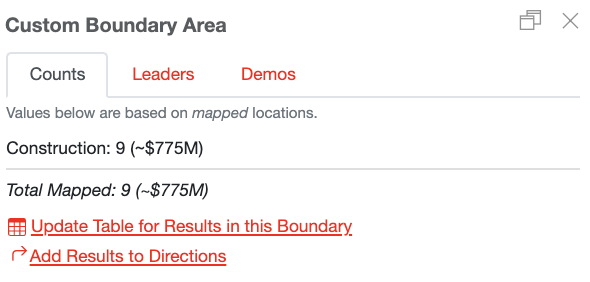 You can then push the button that says Show Results on Google Maps.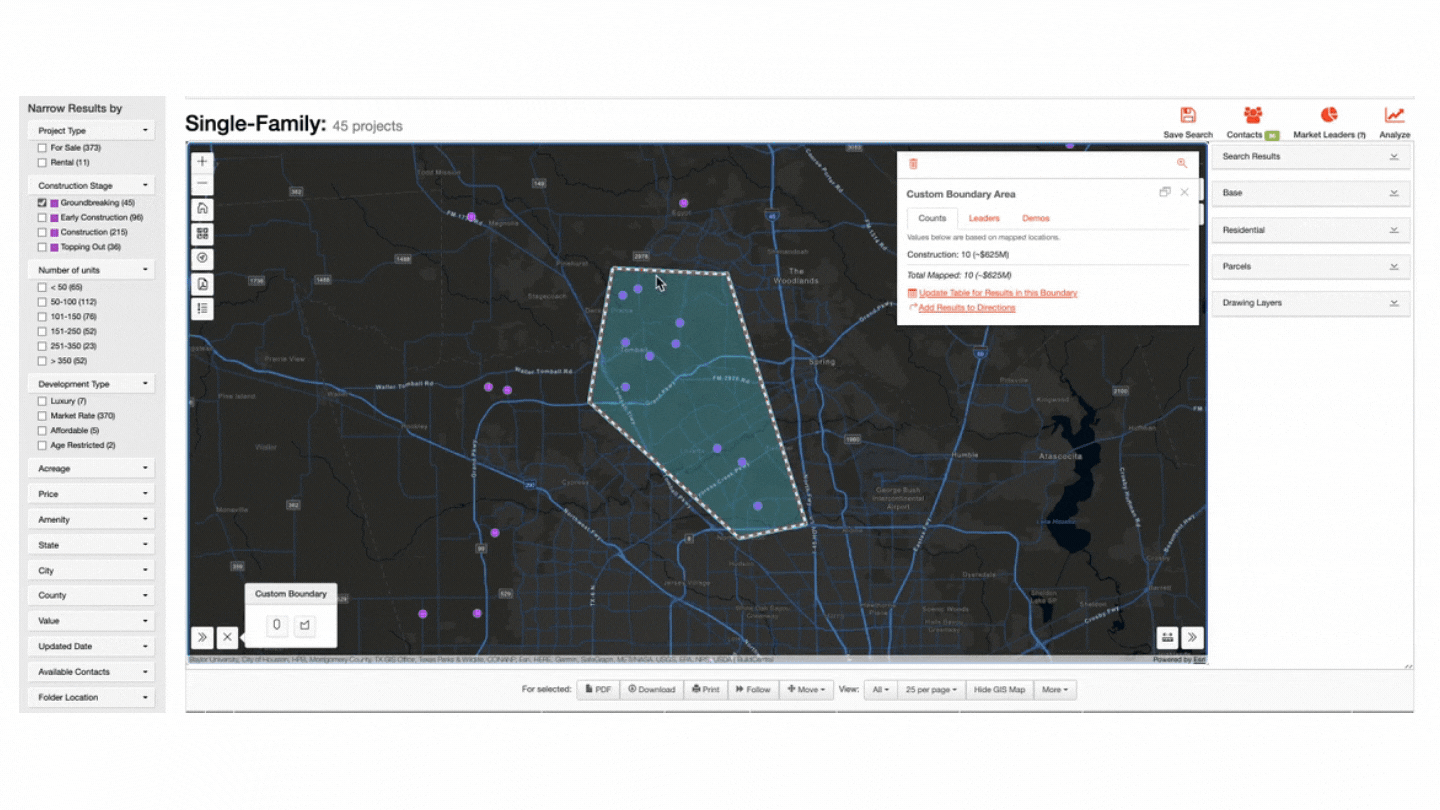 5. In Google Maps you can now review your stops, rearrange their order, and push those results to your smart device for hands-free driving directions.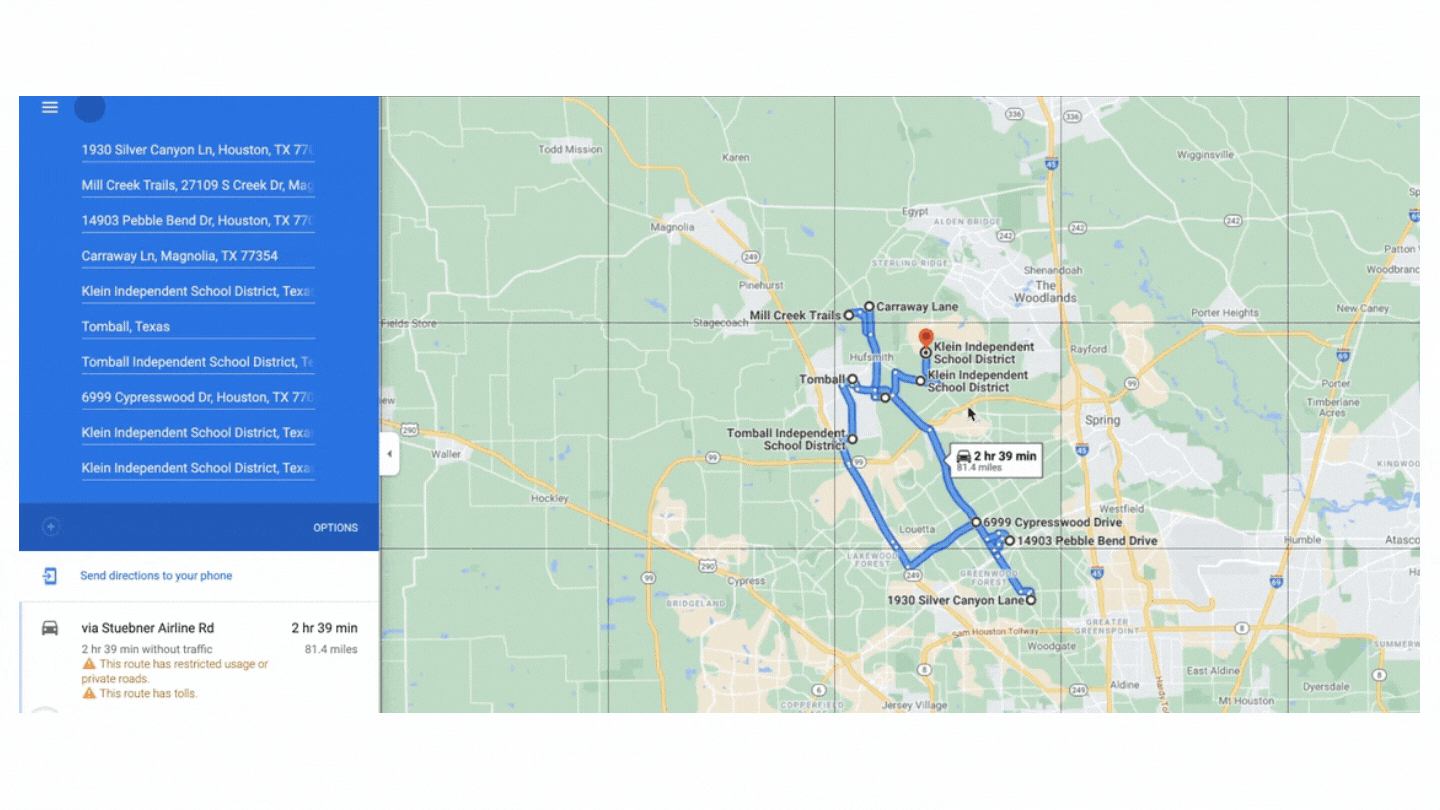 To take full advantage of these features or to see it in action up close, upgrade to Geospex for additional mapping options & intelligent data layers like nearby opportunity zones and more.